**Due to heavy rain this season & unforeseen circumstances, we will not have our traditional Corn Maze this 2021 season. Please visit our Fall Fun 2021 page. Columbus Day weekend only: Rides, Pumpkins, & a Sing-A-Long Trail!
Keep checking our Facebook/ Instagram & Website for updates!
Kid-friendly activities in southern Massachusetts, south of Boston
C&C Reading Farm (formerly Billingsgate Farm) is pleased to offer a wide range of fall attractions that are fun for the whole family! These attractions are also ideal for school groups, church groups, scouting groups, birthday parties, and more!
Browse through our attractions, listed below, or find out more about packages available for your group on our Corn Maze information page.
Sign up for our mailing list >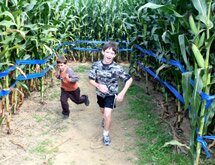 Corn Maze
"Get lost" in our corn maze – featuring a new theme and design each year! Also, don't miss our special Flashlight Nights in the maze on select dates. Learn More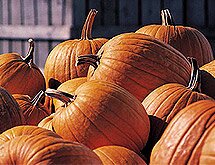 Pumpkins and Décor
Choose the perfect pumpkin or browse our selection of other fall décor including gourds, Indian corn, mums, and more. (Pumpkins and décor are additional to the maze admission fee and ride only to pumpkin patch.)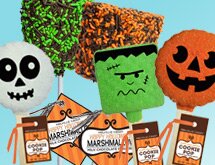 Concessions
Hungry? Enjoy delicious snacks and drinks from our farm stand! Items include candy apples, apples, Halloween cookie pops, pie, lollipops, apple cider, juice, soda, bottled water, cider donuts and more!

Pumpkin Patch
Pick a pumpkin! Big, little, medium… You get to pick a pumpkin that suits just you! Don't miss out on this special fall attraction! (Pumpkins are an additional cost to the fall fun admission fee.) Learn More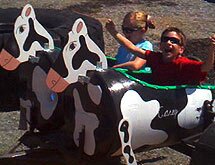 Cow Train Ride
Get mooooooving on our 'Redneck roller coaster'! Take a ride around the farm on this fun barrel train made for all ages and sure to be a new favorite!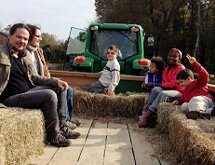 The Grain Train
All aboard! Take a ride out to our Pumpkin Patch on this train made for all ages!
The Grain Train runs continuously WEEKENDS ONLY during fall fun hours.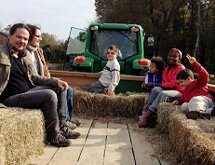 Wagon Rides
Relax and have fun making new fall family traditions. Sit back and enjoy a wagon ride through the country-side of beautiful New England admiring the colorful fall foliage.

Pumpkin Wall Ball (NEW!)
Wall ball games are fun for all ages as attendees utilize their hand eye coordination to complete the maze!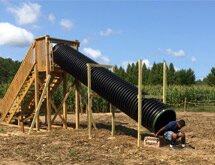 Black Python Slide
Weeeeeeeee! Take a ride down our big slide, approximately 20 feet of pure fun!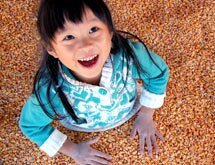 Corn Box
Dig, Scoop, and Play! The farm version of a sand box. The Corn Box allows sensory play and encourages discovery by replacing sand from the traditional sand box with corn kernels! More fun and less mess! Kids can "get in touch with their food."

Corn Hole
How good is your aim? Take turns with your friends and family to test your skill! Toss bags of corn to and try to get it through the hole board.

Duck Races
This new attraction features old-fashioned hand water pumps. Pump the water to see whose rubber duck makes it to the finish line first!

Hay Bale Alley
Try your hand at bowling – farm style! How many pins can you knock down? Roll the pumpkin down the "Hay Bale Alley" and see if you can get a strike or a spare!

Pumpkin Checkers
Checkers with a twist! Test your skill at checkers with our farm version of this classic game. Your pieces are mini-pumpkins!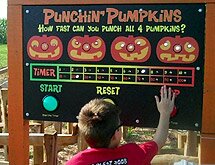 Punchin' Pumpkins
It's a race to tag the "pumpkins", light the lights, and get your score. The "timer" gives you a score.

Straw Mountain
Jump, Crawl, and Climb! Kids enjoy climbing, crawling, jumping, and making their way up a mountain of straw bales!
Fall, Spring, and Summer Attractions
C&C Reading Farm is also pleased to offer the following during our fall, spring, and summer seasons: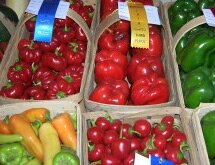 Farm Stand
Fresh, Massachusetts-grown fruit and vegetables, herbs, fresh-cut flowers, specialty items, and refreshments. Don't miss a stop at the farm stand when you visit C&C Reading Farm! [learn more]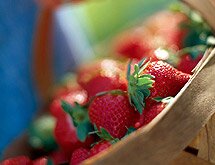 Pick Your Own
Pick your own strawberries, blueberries, pumpkins, and raspberries! [learn more]

Sunflower Festival
Pick your own sunflowers and take photos in our fields of sunflowers! [learn more]
Live Bee Hive
Meet the Beekeeper! Join us and Mr. Touhey, the beekeeper, for FREE, live demonstrations and educational fun for all, on maintaining hives & explore the lives of bees. [learn more]